Mount Vernon Auto Repair Fleet Service Car Shop Alexandria VA
Mount Vernon Sunoco is an ASE Car service who provides the best quality auto repair services at reasonable prices. Located off Route 1 in Yorkshire, just minutes from Ft Belvoir. So come today for their professional full service reputable car repair and tire sales. At Mount Vernon Sunoco, you can shop for all your vehicle needs.
General Mechanical Repairs Bumper to Bumper in in Mount Vernon Alexandria VA:
30K 60K & 90K Factory Scheduled Maintenance
ABS Lights or Antilock Brake Systems
A/C Service and Repair
Alignment
Alternators
Balance Tires
Battery Service
Brake Inspection and Repairs
Brake Line Replacement
Charging & Starting Systems
Check Engine lights
Coolant Leaks
Coolant System Flush & Fill
CV Axle Replacement
Electrical Diagnostics
Emissions Inspection
Emissions Failure
Engine Diagnostics (Check Engine Light)
Engine Replacement
Fuel Induction Service
Fuel Pumps
Heater Cores
Ignition Switches
Key Fob & Smart Key Services
Mufflers & Exhausts
Oil and Filter Change
Oil Leaks
Power Steering Service
Power Windows, Locks
Radiators Replacement
Starters
State Inspection
Struts & Shocks
Timing Belt
Tires & Tire Rotation
Tire Pressure Sensor Services
Transmission Service
Transmission Replacement
Tune Ups
Vehicle Computer Module Reprogramming
Water Pumps
Wheel Balancing
Window Regulators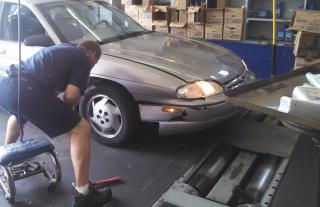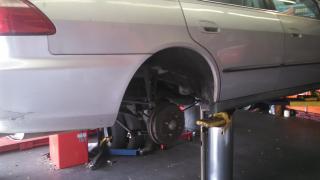 Mount Vernon Sunoco is convenient to provide auto repair for these areas in Fairfax County, Virigina: Woodley Hills, Hollindale, Hollin Hills, Hybla Valley, Mount Vernon, Woodley Hills, Woodland Park, Engleside, Ft Belvoir, Woodlawn Manor, Accotink, Pohick, Groveton, Valley View and Lorton VA.
Mt Vernon Sunoco services the following makes and models
of cars, trucks and SUVs:
Acura • Audi • BMW • Cadillac • Chevrolet • Chrysler • Dodge • Ford • GMC • Honda • Infiniti • Jeep • Lexus • Lincoln • Mazda • Mercedes • Mercury • Nissan • Subaru • Toyota • Volkswagen • Volvo