Family Owned since 1986 Mount Vernon VA Fairfax County VA Auto Repair Shop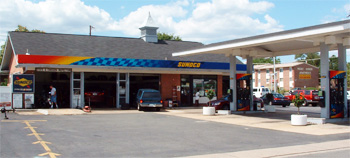 Come see why Mount Vernon Sunoco has so many repeat customers. Our ASE certified mechanics are honest and loyal employees. Since we are not commissioned mechanics, there is no pressure as we are not motivated to perform any unnecessary repairs.
We repair what is necessary to fix your car and our customers tell us that we provide the best auto service in Alexandria.
Click On Our Video To See What We Are All About
Mount Vernon Sunoco will handle all of your automotive service and repair needs. We are conveniently located on Richmond Highway North of Fort Belvoir and Mt Vernon Memorial Highway and South of Old Mt Vernon Road, not far from many areas of Northern Virginia including Fairfax County, Springfield, Annandale, Falls Church and Arlington VA.
With 3 service bays including an Emissions and Inspection bay, our ASE certified mechanics are ready to take care of your car and get you back on the road.
Mount Vernon Sunoco of Alexandria, VA is here to take care of your car repairs and all your vehicle maintenance needs.
Why Choose Us?
30 Plus Years' Experience in the Auto Repair Industry
ASE Certified Technicians
Hands on Ownership
Auto Repair Specialists
Licensed & Insured
Mt Vernon Sunoco Engines and Transmissions Offering
Engines: Jasper Engines
Mt Vernon Sunoco can completely install a remanufactured JASPER gas engine with:
3 year/100,000 mile nationwide, transferable warranty
It meets or exceeds the original equipment manufacturer, or OEM
It is a remanufactured engine with new wear parts, tight tolerances and run-tested reliability.
Engine Transmissions: Jasper Transmissions
Mt Vernon Sunoco can install a completely remanufactured JASPER transmission with:
3 year/100,000 mile nationwide, transferable warranty parts and labor
Transfer cases for both 4 wheel drive and all wheel drive applications
Off-road applications come with 18 month/100,000 mile parts and labor warranty
Complete Auto Service and Repairs:
---
30K 60K & 90K Factory Scheduled Maintenance
ABS Lights or Antilock Brake Systems
A/C Service and Repair
Alignment
Alternators
Balance Tires
Battery Service
Brake Inspection and Repairs
Brake Line Replacement
Charging System
Check Engine lights
Coolant Leaks
Coolant System Flush & Fill
CV Axles
CV Joint Replacement
Electrical Diagnostics
Emissions Inspection
Emissions Failure
Engine Diagnostics (Check Engine Light)
Engine Replacement
Fuel Induction Service
Heater Cores
Ignition Switches
Mufflers & Exhausts
Oil and Filter Change
Power Steering Service
Power Windows, Locks
Radiators Replacement
Resurface Rotors
Starters
State Inspection
Struts & Shocks
Timing Belt
Tires & Tire Rotation
Transmission Service
Transmission Replacement
Tune Ups
Water Pumps
Wheel Balancing
Window Regulators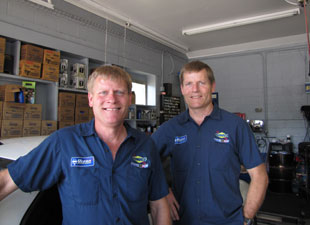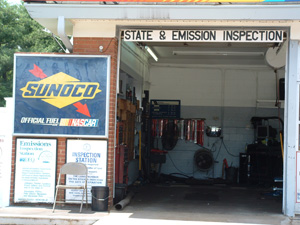 Mt Vernon Sunoco services the following makes and models of cars, trucks and SUVs:
Acura • Audi • BMW • Cadillac • Chevrolet • Chrysler • Dodge • Ford • GMC • Honda • Infiniti • Jeep
Lexus • Lincoln • Mazda • Mercedes • Mercury • Nissan • Subaru • Toyota • Volkswagen • Volvo